Sheri Davis
Realtor
---
Previews Int'l Specialist
Sheri Davis
Realtor
Phone:
Phone:

M:

512-413-1280

512-413-1280

mobile
Office:
Office:

Coldwell Banker United, REALTORS

609 Castle Ridge Rd Ste 440
Austin, TX 78746
Designations:

GRI, ABR, CNE, ASP
*Sheri began her real estate career fifteen years ago with leasing, managing properties, remodeling and staging.  She has experience in building new homes from being a general contractor on many properties when homes were completely gutted and then remodeled. After managing properties, she decided to get her license.
*She knows who to use for any project. Whether it is minor repairs to electrical, HVAC, roofing, plumbing or any repair small or large, she can recommend a sub contractor to get your house ready to sell for top dollar. If you are thinking about buying a fixer upper, she can help you with that too.
*Providing excellent service and response time are Sheri's best qualities.
*Born in Chicago and has lived in Austin for 32 years.
*Her passion is running. She has ran several marathons( she has a lot of energy) and coaches individuals and  running groups. 
*Huge dog lover. 
*Prior to Real estate, she was an administrator in the the health field and a Pharmaceutical Representative.
*Credentials: Bachelor degree Southern Illinois University-Community Health Education
Qualifications: Member of National Association for Realtors:Texas Board of Realtors:National Board of Realtors, Accredited Buyer Representative, Texas Affordable Home Specialist, Certified Negotiation Specialist, Accredited Stager Professional, Senior Real Estate Specialist. 
Specialties: first time home buyers,move up homes,residential and investment properties.
Eagle Award Winner 3/2013 and 2014:  for one individual in the office who makes the greatest contribution in area of positive attitude, professionalism, helpfulness, good humor, and concern for others-the consummate team player.
Eagle Award: 2013 and 2014
Million Dollar Month Club Multiple times.
Most units closed and purchased 2014
International Diamond Society 2014, 2015
Previews International Member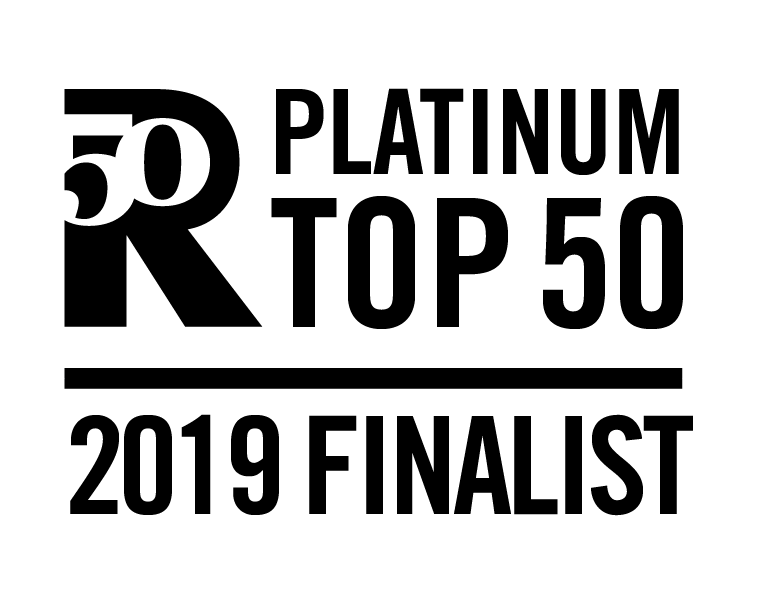 TESTIMONIALS:
"We couldn't have sold our house without your help. Your pursuit of perfection in what you do should serve as a model for others in your profession."   -Gopi & Barbara G.
"We have had the great fortune in working with and utilizing the services of Sheri Davis in the Austin real estate market. She has guided us in the buying and selling of three homes over the past several years. Sheri's knowledge and expertise of the Austin real estate market has helped us through the complex decision making process of obtaining the best value for our homes. Sheri has provided the highest professional and personal touch, making us feel very comfortable and supported every step of the way. She has taken our calls, texts, and emails at all times of the day and her flexibility is just one example of her excellent customer service. Sheri has also provided a great presence on our behalf when interacting with the builder of our new home. She has identified questions we failed to ask and this was of great value to us. Our experience with Sheri has been nothing short of stellar. Without her we would have not reached the outcome that any family would expect in both the sale and purchase of a new home. We have experienced much enjoyment in our time with Sheri and have come to develop a relationship with her that is built on a strong foundation of trust. We would highly recommend Sheri Davis for real estate services in the Austin area." - Jimmy & Hillary
"Sheri is very personable, professional, accommodating and a very hard worker. She is on top of everything and a very attentive to your needs!" - Suzi S.
"Sheri was amazing to work with. She was patient and very responsive to my calls, email and requests to look at  "Just one more house". I would highly recommend Sheri to anyone to work with." - Sara A.
"We thought Sheri was wonderful! You listened to us and helped us throughout the process. You made it very easy. Thank you for always being super responsive and quick to answer all our questions." - Anabel G.
"Sheri was extremely knowledgeable, efficient, and excellent at what she does, but also a pleasure to work with. I was 100% satisfied with her as my realtor."  - Hillary K.
"Sheri remained level-headed in the emotional process ( Well OUR emotions) and helped us through the process with professionalism and suave." - Pat N.
"It has been a while since I purchased a home but if I had to do it all over, again, I would definately pick Sheri to be my realtor. She was top shelf all the way!"  In my opinion, anyone moving to Austin would be in good hands having Sheri Davis as their realtor." - Steve
"I appreciated the lengths to which you went to market our home, using innovative approaches such as Craiglist, virtual tours and premium treatment on realtor.com. It shoudl be said that we wouldn't be in our house we purchased had it not been for your gentle prodding, asking, have your considered Mueller? We ;moved into a great house and love the nighbborhood." - Carlo and Carolyn
"Sheri was "Johnny on the Spot" Love her work ethic. " Tina C.
"She was fantastic! We could not be happier with the level of service that we received. This is our 4th home purchase and she treated us like we were her only client. She was always available for my calls and prompt response to my email.s We were purchasing from out of state and she really went to bat for us when making an offer. She fought hard for us to get the best deal. We strongly recommend her services." Russ & Jackque G.
"We couldn't be happier with Sheri, and her expertise and warm personality are unmatched. " Carla & Jeff K.
"This has easily been the smoothest home buying experience I've had. Sheri led me through the process by preparing me for each step. She was very good at making sure I knew what i needed to do and when to do it.  Her timely follow up kept me on track from start to finish.  Sheri is also an excellent negotiator.  Her skills led me to make careful informed decisions.  I'm confident she got me the best deal possible and will surely use her services if I ever choose to buy again." -  Loretta
"I really could not have imagined the experience going any smoother. Sheri's knowledge of this market and professionalism allowed our selling experience to be quick and easy. " - Laura & Martin T.
"As first time home buyers, we were new to the process but extremely satisfied with the experience as a whole. Sheri made everything easy for us. She is very knowledgeable about the home buying process. We were also very grateful for the recommendations. Sheri was available at all times, had answers (or found answers if didn't know), and successfully guided us through a complicated process. Nothing could have been done better." - Josh & Brooke  
"We absolutely loved working with Sheri! She was extremely professional, friendly, and easy to get a hold of. Our entire experience was wonderful." - Carl & Kailey L.
"Sheri gave us sound advice about each stage of the process" And would you believe that within the first two weeks of the house on the market we had a good offer. It was such a blessing to have worked with Sheri, that we used her to buy our new house too!" Jen and Brent
Recommendations
"Sheri has represented me with ultimate professionalism and results for 3 home transactions over the past 3 years, and I'd partner with her again the next time. She had my latest home sale with the eventual buyer within 2 days of listing, and her staging advice and marketing skills were a major factor toward that outcome. I'd recommend Sheri for anyone looking to have a successful and financially sound residential home purchase or sale experience in the Austin market!"
  -Steve S., Client
"If you are looking to buy or sell a home in the Austin area you must use Sheri as your realtor! We happened to come across her bc a house in our neighborhood was listed by her and sold in less than a week! We contacted her and she was so informative and updated about the Austin market! She had great suggestions to list our house and was very timely with getting it on the market ASAP. We couldn't be more impressed with her attention to detail and prompt return of any questions! Our house received multiple offers the first day we listed and we were able to get exactly what we want in the deal! She is honest and fair! I really felt like Sheri had our absolute best interest at heart! She also helped us buy our current house! I don't think I've ever been so happy with where I live! Do yourself a favor and call her!"
  -Sara Benscoter, Client
"Sheri did an amazing job helping us sell our home. We loved working with her. She had incredible insight to market trends that guided us through the whole process. Her advice gave us such a great advantage and ultimately we were able to close well above the asking price. Top notch in service! She had all the answers and she was always available to help or even just listen to our concerns. Thank you Sheri!"
  -Joseph Anthony Kiskaden, Client
"Sheri was fantastic through the sale & purchase of 3 homes. We encountered a few problems yet Sheri always saw us through to the sale. Thank you!"
  -Chris Peters, Client
"I was a remote client in the process of selling my home in Houston and relocating to Austin knowing really very little about the area. Sheri took care of me every step of the way. She got to know my likes and dislikes, and showed me homes in various parts of Austin and the surrounding suburbs while helping me to narrow a myriad of choices to a few that I could visit and appraise stress-free. When it came time to make an offer, she guided me through the process (I am a novice, having last moved 18 years ago), through the closing, and remains a valuable contact to me as I start my Austin life. She even sent me a list of recommended plumbers just this morning. I would recommend Sheri to anyone and, when the time comes for me to move again, I will put my trust in her again."
  -Jim Kelley, Client
"Sheri was a fantastic agent for me and my spouse, especially as first-time home buyers. She was very helpful, prompt, and patient in answering all the questions and concerns we had as total newbies. She was with us every step of the way in the home search and buying processes. I can't recommend her enough, and will likely be reaching back out to her to help sell our house, whenever that may be."
  -Nick, Client
---